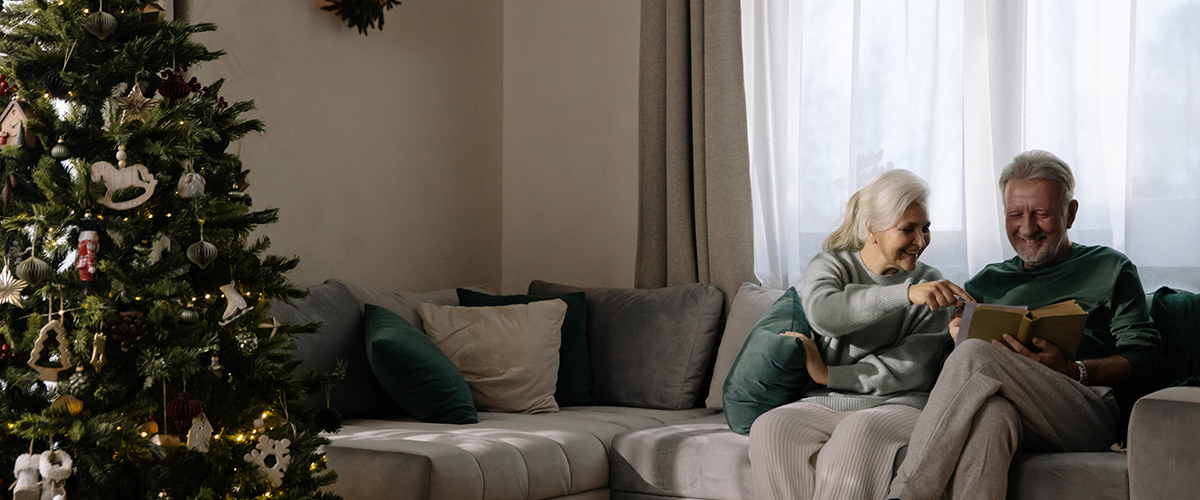 Creating an Inclusive Holiday Environment
by Brian Baez, Caregiver Liaison
Depending on where you live, the mercury in your front porch thermometer has started to plummet. Thanksgiving has come and gone, and you've started the next mad rush to prep for upcoming holidays. You've spoken with loved ones scattered across state lines, and written out your cards to be mailed in hopes that they arrive SOMETIME in 2015. Travel plans have been made and coordinated for you and your family. What do all these things have in common that maybe you haven't thought about? Communication skills and use of language. For people with aphasia, this time of year can be particularly isolating, feeling like they cannot fully participate in the festivities.
The gift of language is taken for granted all too often. Imagine what it would be like to be unable to process or express the words spoken to you, or written in your cards? What would it be like struggling to find the words to simply wish someone a Merry Christmas, a Happy Hanukkah, or Happy Holidays? Then we have the family gatherings–full of life and laughter, families getting together after not seeing each other all year, swapping stories and catching up. But you cannot engage in the way you want to. Would you feel left out, lonely, and wishing for it to be over? So what can we do to ensure that our family members with aphasia feel included over the holidays?
We've come up with a few suggestions to help create an inclusive holiday environment:
Music is a universal language! Some people with aphasia may find it easier to sing along with a familiar melody than to have a conversation. So pull out those old favorites and sing your heart out!
Ask for help with holiday prep and planning. Use visual cue cards to help plan the menu or set up decorations.
Reserve time for a trip down memory lane. Look at holiday photo cards together or pull out old albums. This may spark memories once forgotten and help expand basic speak into longer thoughts or sentences.
In what other ways do you seek to create an inclusive environment for your loved one with aphasia over the holiday season? Please share your tips in the comments below!