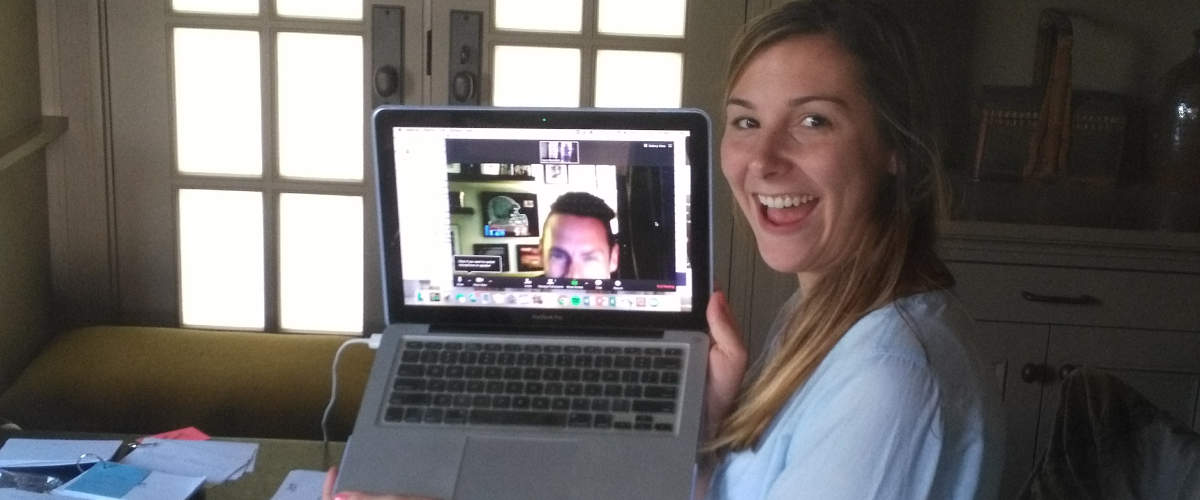 Online aphasia therapy is a cost-effective way to continue the progress you've made with clinicians who know you and know how to keep pushing your skills upwards.
60% of our eligible clients continue their intensive aphasia gains through online therapy.
Families are trained how to best participate in online aphasia therapy before leaving the program.
How many hours can I do online therapy per week?
Schedules range from 2-10 hours per week. Dr. Bartels makes online treatment recommendations individually based on a variety of factors. If you want to make real progress in aphasia, your treatment schedule is very important.
How can I participate in your online aphasia therapy program?
Clients who cannot attend a full 4-6 week intensive program may be eligible for online aphasia treatment if they attend a one-week training program.
What is the one-week program?
One-week programs are available for select clients. The goal of a one week program is to learn about the client's strengths, best treatment approaches, and train the family on the online process.
What will my outcomes be for a one week program?
You can expect to make progress, but more slowly than if you attended a full-time 4-6 week program. Part of the intensive process is family training on how to best help their loved one with aphasia, which will have a much lesser impact with online-only therapy. One week is designed just to get you started.
Can I attend online therapy without coming to at least one week of intensive therapy?
To maintain high quality and to make real progress, online therapy is only available to intensive clients. It's better to work with a client after we have learned that client's best treatment approaches, trained the family to use our software and how to best participate in the therapy. Without coming to the program, we would need to spend several sessions getting to know the client's strengths and how to use our system.