Case Study
Anomic Aphasia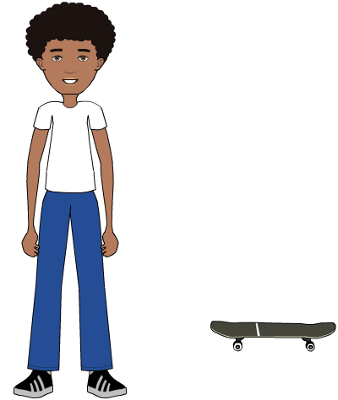 Age: 20
Time since brain injury: 9 months
---
Problems
Ryan was a college student who sustained a severe brain injury during a sporting accident. The accident resulted in aphasia, dysarthria and difficulties with inhibition and focus.

While Ryan spoke in sentences, his responses were overly scripted or did not answer the question. For example, if asked "how old are you?" he would respond "I am 20 years old. My brother, Scott, is 21 years old. My friend, Jake, is 19 years old", etc. To describe a scene in which a boat was in the ocean, he may say "the water is a boat" after maximum cues to name 'boat'.
Assessment
Using The Aphasia Center's testing protocols
Fair reading and understanding of sentences
Strength of repeating long sentences
Able to write single, familiar words
Sometimes used his phone as a strategy, but then became distracted by a text or other apps
Difficulty understanding conversation
Vocabulary simplified, spontaneous interaction language difficult
Did not indicate when he didn't understand or needed help
Treatment
He completed a 8-week program
and My Aphasia Coach software homework daily.
---
Results

Answering questions
58%
100%

Following directions
8%
75%

Reading Paragraphs

Written Picture Description
35%
85%
---
Outcome
Improved ability to answer conversational questions
Learned how to use his phone to help communicate
Significantly improved awareness of speech errors
Increased his vocabulary options
Improved real-time spontaneous speech/interactions
Better attention to task
More comprehensive writing--more than one sentence