Case Study
Conduction Aphasia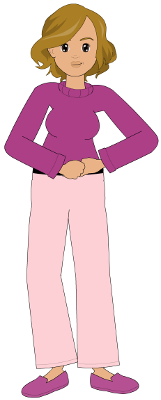 Age: 47
Time since stroke: 13 months
---
Problems
Carol had a history of seizures and had a stroke. While she retained some physical weakness, her biggest issue was being able to talk to her family. She'd been given an AAC device, which she used with some help to navigate, but wasn't satisfied with the limitations and effort to find what she wanted to say.

Given that Carol had conduction aphasia, her speech was characterized by sentences in which she would decrease her volume when she couldn't correctly say the target word. Her speech errors were words that sounded very similar to the word she was trying to say. She became very frustrated with her inability to effectively communicate. She was very social and embarrassed by her speech. Her attempts to correct her speech made it worse in the moment.

Assessment
Using WAB-R
Poor repetition
Poor auditory comprehension
Low awareness of errors
Wrote some single words
Reading at sentence-level
Issue with word-finding
Could not correct errors
Treatment
She completed a 6-week program
and My Aphasia Coach software homework daily.
---
Results

Speech information content
30%
70%

Repetition
8%
30%

Responsive speech
30%
90%

Writing output
17%
58%
---
Outcome
Improved awareness of errors
Increased repetition and ability to sequence sounds in 1-2 syllable words
Went from writing single words to writing sentences
Improved auditory comprehension and ability to follow along during a conversation
Gained confidence and began talking to other people she had met at the center
Learned how to use effective strategies when people couldn't understand her
Said her husband's, children's and parents names more easily