Case Study
Moderate Broca's Aphasia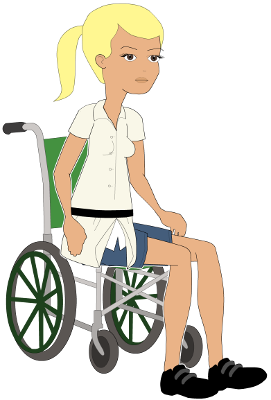 Age: 54
Time since stroke: 5 months
---
Problems
Misty and her husband owned several businesses. She was head of her business, largely doing sales and running the sales departments. After her stroke, she was largely confined to a wheelchair and could not run meetings, sell cars or run her office. She really enjoyed engaging with customers and her staff.

She had 3 children she wanted to communicate with as they grew up. She usually spoke in 1-2 word sentences with a lot of overuse of general speech, such as "Oh, Lord". When she got stuck word-finding, the conversation would just stop. She did not have any strategies. Misty often felt like people would talk over her and not include her in their conversations.

Assessment
Using The Aphasia Center's testing protocols
Spoke in 1-2 word ungrammatical utterances
Good naming, but difficulty with word-finding in connected speech
Wrote single words
Good reading comprehension
Good auditory comprehension
Repetition up to 5 words
Treatment
She completed a 6-week program with tDCS
and My Aphasia Coach software homework daily.
---
Results

Picture Description
60%
85%

Cartoon Description
56%
88%

Repetition

Writing Output

Writing Dictated Words
---
Outcome
Learned how to use strategies to help with word-finding issues
Began speaking in complete, grammatical 4-6 word sentences
Began writing in complete sentences of 5-9 words in length
Repeated up to 11 word utterances at a time
Gained confidence in talking to both strangers and family members