Case Study
Moderate Wernicke's Aphasia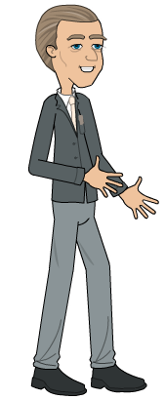 Age: 53
Time since stroke: 8 months
---
Problems
James was a small business owner and the leader of a group of salespeople. He'd been a gifted speaker, making commercials and conducting his business marketing.

He needed to return to work to keep his business going as his wife worked full-time. He also wanted to say names of his employees and family members.
Assessment
Using The Aphasia Center's testing protocols
Poor repetition
Drew detailed pictures or gestured during breakdowns
Comfortable with using technology
Frequently unaware of speech errors ("is that right?")
Repeated attempts to repeat/correct speech, which made it worse
Speech approximately 40% intelligible secondary to paraphasias and neologisms
Spoke very quickly
Treatment
He completed a 5-week program
and My Aphasia Coach software homework daily.
---
Results

Repetition
7%
19%

Sentence organization 6 words
0%
83%

Writing personal info

Cartoon description
13%
44%

Open-ended questions
42%
92%
---
Outcome
His speech accuracy increased from 40% to 80%. His awareness for speech errors improved, and ability to self-correct.
Said his spouse, children's, and employees names independently
Wrote words to help the listener when he got stuck
Speech errors became only one sound different than target word ('paid' for 'made')
Learned how to independently navigate his phone and Ipad