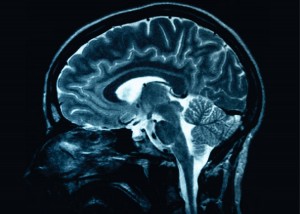 Age: 65
Time Since Diagnosis: 3 years
Problems:
Had to stop working at his own business because of his communication
Family had a difficult time understanding him
Used no strategies to help himself—no awareness of his speech problems
Wanted to write a book for his company
Extreme difficulty understanding other people, he could become enraged and frustrated when he didn't understand
Assessment: Everyone with Primary Progressive Aphasia will present differently. There are three general classifications of PPA, and this client didn't fit into any of them. He could not understand spoken language, but he could understand gestures and moderately complex written information. His speech was fluent, but he frequently inserted "a there's" at the end of words or within a sentence. He wasn't aware he was doing this. Since he couldn't understand spoken language, he had a very difficult time understanding directions or the purpose of a task. He couldn't accurately repeat to increase his learning. He wrote in sentences, but this was also interspersed with "there's" and minimal grammatical errors. Reading, writing and overall processing were slowed.
Treatment: We recommended a 4-week program (100 hours)
We worked on his reading, writing, and helped him write an outline and text for his book. Using technology, we made it easier for him to understand spoken language. We also trained him to use his phone to help him understand. Comprehension of spoken language and indirect lip reading (he couldn't understand direct lip-reading training) were targeted.
Results: He learned new ways to use technology and other strategies to increase his comprehension and his expression. He began writing his book with minimal assistance for grammar, topic, etc. His repetition of words and phrases increased by 42%, which helped him better understand and speak. His auditory comprehension increased from 2% to almost 75% and he learned to ask for clarification if he didn't get it the first time. He can now read short paragraphs with 80% accuracy. His family was thrilled with his progress, having thought that there was no hope for him. Primary progressive aphasia is a degenerative disease, but intensive aphasia therapy that targets the client's deficits can be beneficial.