Available in English and Spanish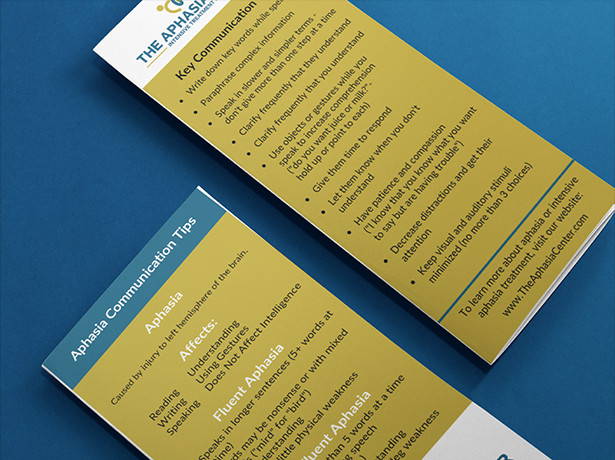 One side provides facts about aphasia, while the other side lists key communication tips. Give them to your patients, your doctors, your friends and anyone else you want to educate about aphasia.
Aphasia Communication Tip cards are limited to 10 for international deliveries and 20 cards within the U.S. If you are an organization and need more than 20 cards, please email us at
[email protected]
to place a larger order.