Unsure if intensive aphasia therapy is right for your family?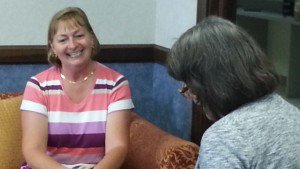 Schedule a professional consultation with Dr. Bartels. She'll meet with your family to discuss your concerns:
Ways to make more progress at home
Second opinions
Questions about aphasia, intensive therapy, or what to do next
Planning school support for children with aphasia
Suitability for our intensive aphasia therapy programs
All clients living outside of the United States must have a consultation before acceptance into the program. A consultation is not required for clients living within the United States.
To schedule a consultation, call us at 727.823.2529 or email us at [email protected]
A consultation is not a formal evaluation. There is no code that can be billed for insurance reimbursement. No formal report is generated.
Payment is expected at the time of the consultation.