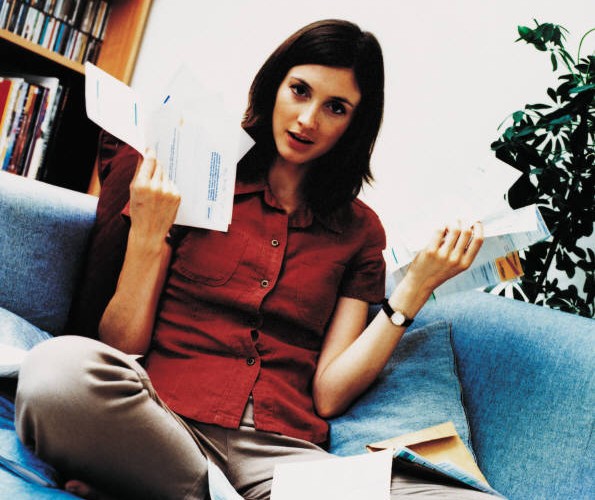 "I can't believe he said that!"
In a family with aphasia, there is typically one main caregiver and a few secondary family members. The main caregiver tends to be the spouse (and sometimes parents), while the secondary caregivers may be the couple's children, family friends, or other relatives.
The main caregiver is often the one under pressure from many directions and expected to perform 100% at all times. At The Aphasia Center, we are sometimes amazed by stories of our families and their daily struggles. It's a lot easier to criticize than it is to empathize. Can you put yourself in someone else's shoes? The strength of some families is amazing.
Some of our families have no outside assistance—it's just the primary caregiver. Other family members—brothers, sisters, parents, children—are aware of the aphasia, but don't understand the depth of the devastation it can have on someone's life. They don't understand that aphasia isn't temporary. Aphasia can get better each day, but the early stages of aphasia, especially, can be very difficult for a lone caregiver—the person with aphasia cannot be left alone. No matter how much you love someone, caring for them, speaking for them, and helping them 24/7 is exhausting.
We have families whose children are continually critical of the primary caregiver's actions, offering no real help, but providing plenty of discord. Blaming and criticizing each other doesn't make the aphasia go away. It may be anxiety manifested as blame—the parent isn't the same anymore, someone must be at fault, everything would be better if the main caregiver just did things differently. No one can pull everything off perfectly 24/7. No one.
We've had a family member who stated that he didn't follow our trainings to help his loved one with her aphasia because he was embarrassed by her. So he preferred to talk over her and consequently stunt her independence and growth. While he seems an easy one to criticize (yes, our jaws dropped at that one), I can't speak to his issues and his love and fear for her. Imagine how life-altering it would be to have the person you love become dependent upon you for almost everything. What would you miss the most? What do you do with the frustration you both have over failed and difficult communication? What if the person you love is depressed and hopeless?
We've heard from children who see the caregiver relationship from afar and don't understand why the caregiver is so frazzled or overwhelmed. They feel that the person with aphasia is the one truly suffering—they've lost everything—so what is the caregiver complaining about? The caregiver should at all times: be infinitely patient, be understanding, be a speech and physical therapist, know how to effectively communicate and use those strategies, be both the spouse and caregiver, equal but yet in charge of another adult, be financially responsible, and search for cures. If a caregiver is upset, she should just take medication. They should stop making everything about themselves and focus on the person with aphasia (more jaw dropping here).
Most of our caregivers have tried counseling and found it unhelpful—even counselors may not be able to understand! So who does? Other caregivers and families with aphasia, but they may not be easy to find. While the number of aphasia support groups continues to rise, there is a long way to go. There are large parts of the country where there are no resources for families with aphasia.
What can you do?
Contact us, we may know some families with aphasia in your area who would welcome your company or love to email with you
Look at the aphasia support groups online at www.aphasia.org
Mingle with others with aphasia on Facebook at Aphasia Recovery Connection
Start your own group or blog online
If you are friend or family member, please remember:
No one is the perfect caregiver all the time
It's impossible to always use the best means of communication, we're all human
The situation may not be ideal for anyone
To help when you can, it will be greatly appreciated
To give the caregiver some time alone, offer to take his/her place for a few hours
To try to imagine what it's like to not be able to communicate with the love of your life
To have some empathy, the caregiver has had all household, medical, therapy, financial, and perhaps parental roles thrust upon them suddenly
People handle stress differently, it doesn't make them a better or worse person for it
Listen behind the words. What are the emotions behind "I feel like I'm having a nervous breakdown"? Fear? Anxiety? Desperation?
To give a caregiver a hug– they often get less care than anyone