What do we do after the intensive aphasia program?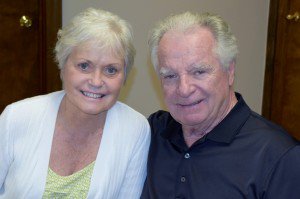 We train non-therapists how to follow our step-by-step homework and continued training plans to make the most out of your time and money.
At any time, we can continue online therapy or online training periodically to make the homework harder, provide new ideas for continued homework tasks, or troubleshoot any problems. Our goal is to be available as often as we are needed to continue your progress.
The Aphasia Action Plan™ includes:
A detailed summary that contains test results, goal progress, what to work on next, research-based treatments we used, and more
Homework designed specifically for you
Recommendations for future treatment, including online therapy
Summary of your specific communication plan taught during your intensive program
Your custom homework materials with step-by-step instructions
Your plan may include videos of your treatment to instruct others or to work on your own
Copy of your final treatment education for sharing with others
Dr. Bartels discusses the Action Plan in more detail in this video:
The Aphasia Center
6830 Central Ave, Ste. A.
St. Petersburg, FL, 33707
theaphasiacenter.com
Tel/Fax: 727 823 2529 /
[email protected]